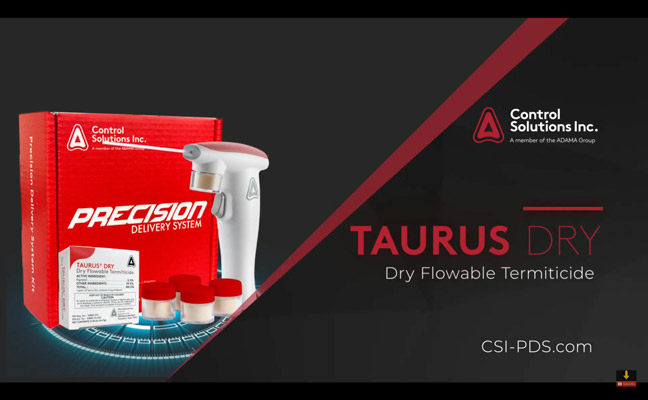 [SPONSORED CONTENT] Control Solution Inc.'s (CSI) Taurus Dry – Dry Flowable Termiticide powered by Fipronil!
With the combination of Taurus Dry and the Precision Delivery System, PMPs can easily reach termites in hard-to-reach areas such as infested wood, shelter tubes and galleries. This product is capable of topical or physical transfer among nest mates, meaning untreated termites can be affected by interacting with treated ones.
This video is sponsored content from Control Solutions Inc.