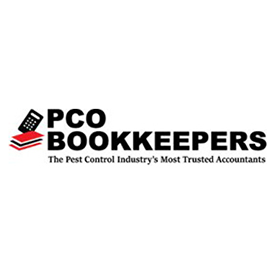 On June 2, Newton, N.J.-based industry accounting firm PCO Bookkeepers introduced its Paycheck Protection Program (PPP) loan service, to help pest management companies prepare an accurate PPP loan application and maximize their loan forgiveness. Managing Partner Dan Gordon is both a certified public accountant (CPA) and Pest Management Professional (PMP) magazine's "The Bottom Line" financial columnist.
"The benefit to using this service is having a CPA, enrolled agent or degreed accountant with knowledge of the pest control industry plan where appropriate and prepare your application for submission to maximize the loan forgiveness amount," Gordon said in a news release. "Our support, professional knowledge, experience and judgement will take a big stressor off pest control company owners, giving them peace of mind and allowing them to focus on other critical business processes in these challenging times."
According to the company, service features include:
Developing a spending optimization plan where appropriate.
Loan forgiveness application preparation.
Collecting documentation that supports the reporting of eligible expenses, such as payroll and benefit records, rent, utilities and mortgage interest, among other data.
Determining the number of full-time equivalent (FTE) employees for both the measurement period and the baseline periods. This figure is required to perform an accurate loan forgiveness calculation.
Computing excess wage reduction amounts, if any, for the loan forgiveness calculation.
Completing and reviewing your final PPP loan forgiveness calculation/application prior to submission to the bank or other appropriate entities.
If you are interested in learning more about this service, please email PCO Bookkeepers at [email protected] with the subject line: "PPP Loan Help." Include the date your firm received its PPP loan proceeds and the number of employees.
Learn more:
Read more COVID-19 coverage here: MyPMP.net/COVID-19