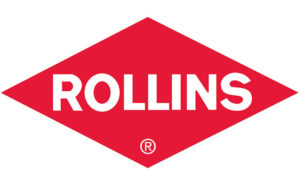 Bill Dismuke, who joined the board of directors of Atlanta, Ga.-based Rollins Inc. in 1984, has retired.
"I wish to personally thank Bill for his 36 years of dedicated leadership to Rollins," Gary Rollins, chairman of the board and a Pest Management Professional (PMP) Hall of Famer, Class of 2012, said in a news release. "His guidance and service to the company have been invaluable."
Jerry Nix has been elected to succeed Dismuke on the board. Nix is former vice chairman, executive VP and CFO of Genuine Parts Co. He retired from that post in 2013. In addition to previously serving as a director of Genuine Parts, Nix was a director of Synovus Financial Corp. Currently, he serves on the board of directors of Marine Products Corp. and RPC Inc.
Nix is also on various civic and non-profit boards, including Young Harris College, Cobb County Chamber of Commerce, Cobb-Marietta Coliseum and Exhibit Hall Authority, John and Mary Franklin Foundations, and on the Executive Committee for the Atlanta Area Council and Boy Scouts of America. Prior to joining Genuine Parts in 1978, Nix was an auditor with Ernst & Young and a pilot in the U.S. Air Force.
"We are pleased to welcome Jerry to our board," Rollins said. "His extensive financial and business experience will benefit Rollins for years to come."
ABOUT ROLLINS INC.
Rollins has more than 2 million customers and 700 locations, throughout the United States, Canada, Mexico, Central and South America, the Caribbean, the Middle East, Asia, Europe, Africa and Australia. Its wholly owned subsidiaries include Orkin, HomeTeam Pest Defense, Clark Pest Control, Orkin Canada, Western Pest Services, Northwest Exterminating, Critter Control, The Industrial Fumigant Company, Trutech, Orkin Australia, Waltham Services, OPC Services, PermaTreat, Rollins UK, Aardwolf Pestkare, and Crane Pest Control.