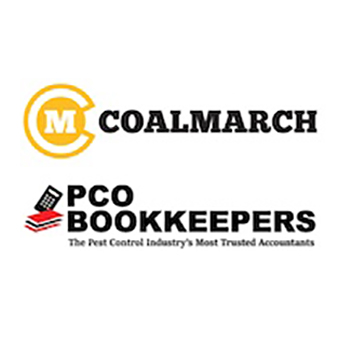 Back by popular demand after their successful series of COVID 19-related webinars in April, Donnie Shelton, CEO of Coalmarch and owner of Triangle Pest Control, and Pest Management Professional financial columnist Dan Gordon, CPA, of PCO Bookkeepers, have announced another free webinar installment taking place tomorrow, May 29, at 1 p.m. EDT.
Titled simply "What's Next," the webinar will focus on the economy, marketing and sales, and finances as they pertain to the professional pest control and lawn care industries. Click here to register and learn more.
"Our ultimate goal is to share timely information and discuss what we're seeing, share resources, and give some insight into strategy so business owners can make informed decisions to stabilize or grow their business during these uncertain times," Gordon has said of the decision to partner with Shelton and present the webinar series.
Shelton agreed, noting that "Coalmarch has been keeping a really close eye on how this is impacting consumer behavior and digital marketing operations. We have been making many adjustments at Triangle Pest Control and we want to share what's working and what other owners can do during these times."
Coalmarch is a leading provider of digital marketing and sales efficiency solutions for the pest and lawn industries. It has been helping pest control industry leaders get more leads, close more sales, and grow their businesses for more than 10 years.
PCO Bookkeepers has been offering financial management services to the pest control industry for more than 20 years. The team works with hundreds of the most successful and largest pest control management business owners throughout the United States.
Read more COVID-19 coverage here: MyPMP.net/COVID-19